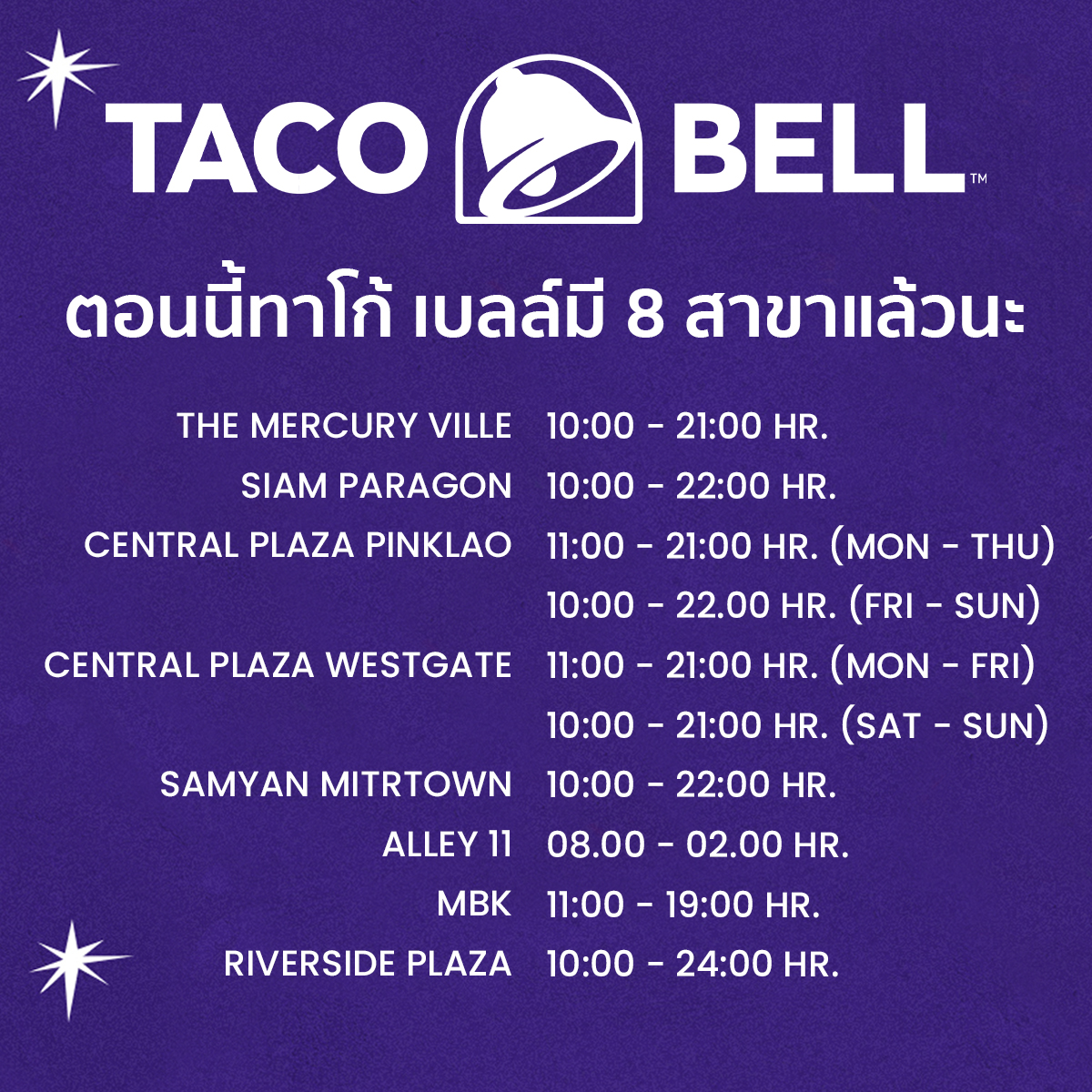 glad-to-talkco-with-you-again-05-02-21
CALIFORNIA 1962.  A LEGACY IS BORN.
After having success in the hotdog stand and burger restaurant business, Glen Bell opened his first Taco Bell in Downey, California in 1962. It was an immediate hit. Only five years after opening his first Taco Bell, Glen's little taco stand was ready to become a United States national corporation.
Glen's legacy lives on today in Taco Bell's 7,000 restaurants world-wide. It lives on in the millions of customers who come to Taco Bell every week for that unique experience no other restaurant can offer. It lives on in every menu innovation brought to life. It lives on in the smiles of those who create, serve and eat Taco Bell's delicious food. Glen's legacy is in everything Taco Bell does today, tomorrow, and beyond.
We're proud of where our unique flavors come from. Check back here for more updates on our delicious ingredients. We've got nothing to hide.



Coriander – Thailand & China
Onions – Thailand & China
Glass lettuce – Thailand & China


At Taco Bell we pride ourselves on standards of food safety and product quality that are among the highest in the food industry. We are committed to offering our customers quality they can rely on, with trust in every bite.
1. Our Suppliers
We only use suppliers who share our core values around food safety and product quality. Simply put, if they don't share our commitment to the customer, they can't supply us. We work with them on a continuous basis to drive food safety and quality initiatives to greater and greater levels, always meeting all regulatory and industry standards, and, in many cases, exceeding them. We award those with the greatest passion and best results with our Star Supplier of the Year Awards. All of our suppliers are aware of the Taco Bell single-minded commitment to doing what is right for the customer, and knowing that for Taco Bell, only the best is good enough.
2. Our Restaurants
Our unrelenting commitment to food safety and premium quality products does not end with our suppliers. We have the same industry leading standards of excellence in every restaurant, every day.
Taco Bell Thailand currently have 8 branches
Email : Tacobellthailand@gmail.com
Tell : 022548437 Ext. 104 ,  339 ,  574